5G-MAG Workshop on Media Production over 5G NPNs
---
21st April 2021
Last Wednesday, April 21st, Ian Wagdin, Peter Brightwell (BBC), Thorsten Lohmar (Ericsson), Maria Dolores Pérez (Sennheiser), Morten Brandstrup (TV2), and Jordi Giménez (5G-MAG), members of the 5G-RECORDS project, participated in the 5G-MAG Workshop on Media Production over 5G NPNs.
This was an interactive workshop hosted by Jordi Giménez aimed at gathering input from different stakeholders in the media and ICT industries around the objectives of the new study item of 3GPP: Media Production over 5G NPN
The workshop was organised in three sessions, which tackled different aspects of Media Production over 5G NPNs. An important part of the workshop was devoted to exchanging questions and answers allowing attendees to get involved in the discussion. In this interactive session the aforementioned 5G-RECORDS members acted as moderators.
On the first session, Ian Wadgin and Thorsten Lohmar presented the media production requirements (AVPROD and VIAPA) collected in TS 22.263 and TR 22.827; and the SA4 Study Item on "Media production over 5G NPN", respectively. Further, Maria Dolores Pérez gave some valuable insights into the audio use cases.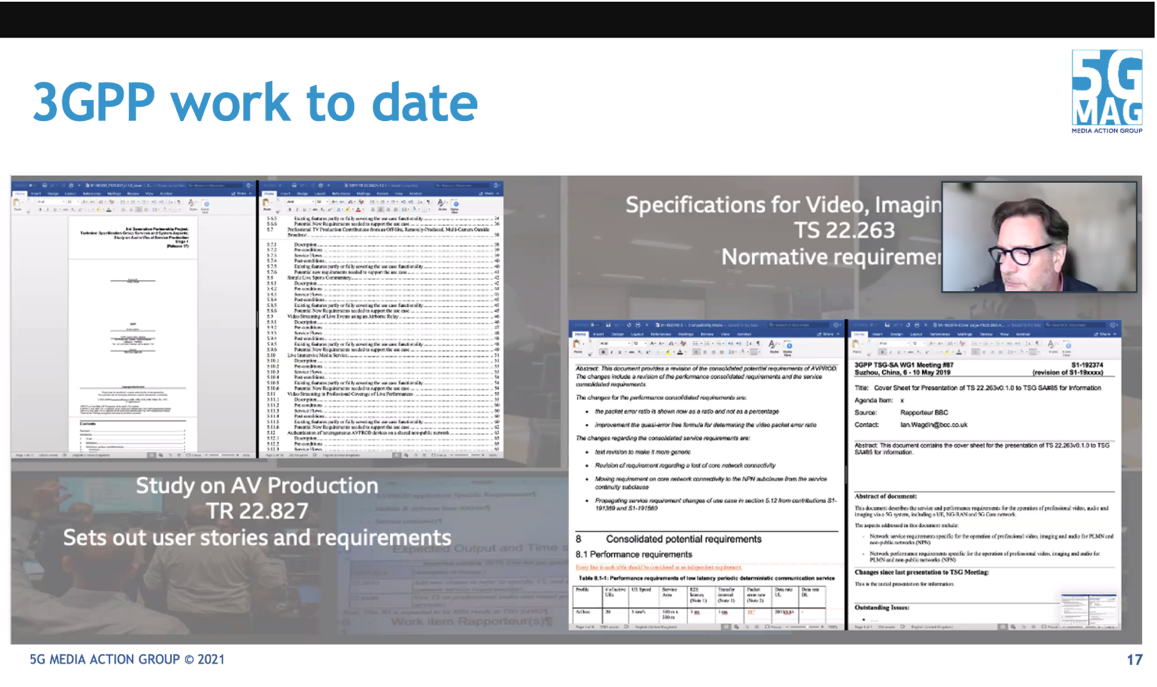 The second session about initiatives in the media industry was hosted by Peter Brightwell, who presented the technology landscape that enable the transition towards IP media production.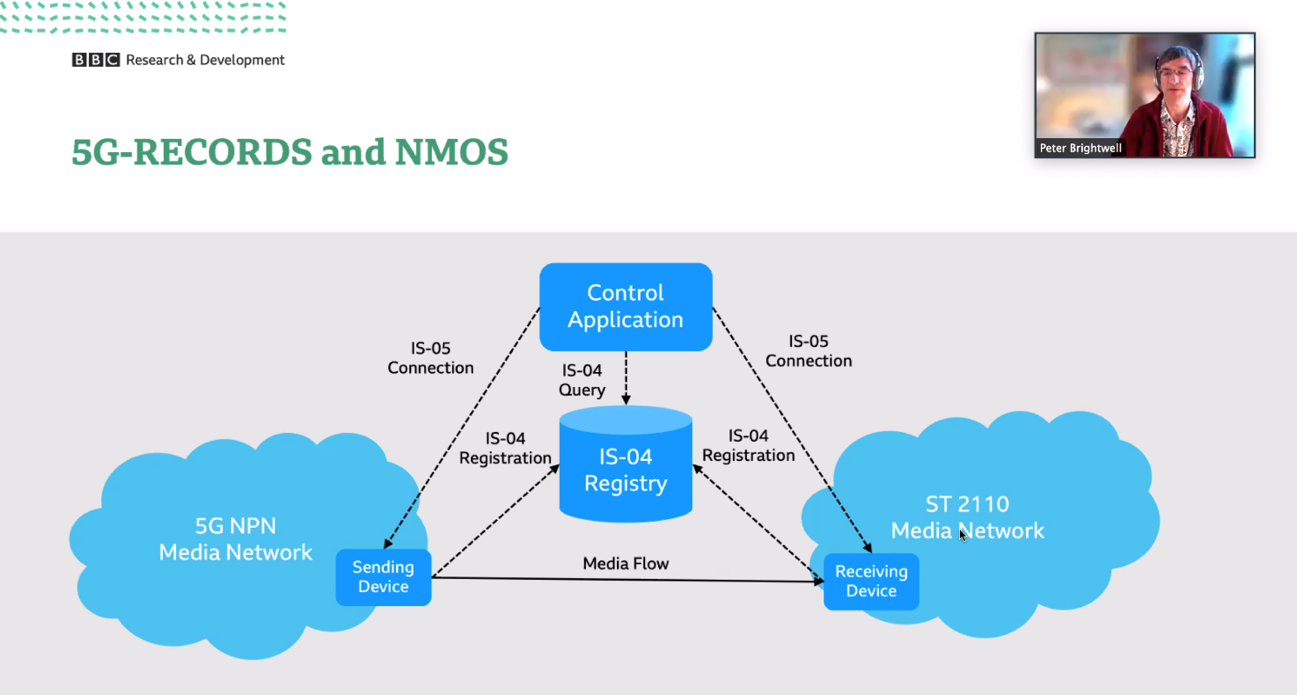 The thirds session consisted of 3 interactive sections, moderated by Ian, Thorsten, María Dolores and also Morten Brandstrup, in which the participants could ask questions and spark discussions about NPNs for media production for tier 1, 2 and 3 events, as well as Audio networks and production.
You can download the presentation slides and watch the vídeos here