Field Trial of Use case 3: Live Immersive Content Production
---
7th july 2022
Yesterday, 7 July 2022, was once again a big day for the 5G-RECORDS project! NOKIA, the Universidad Politécnica de Madrid (UPM) and Telefónica gathered at Nokia Spain's headquarters to demonstrate their leading use case: "Use case 3: Live Immersive Content Production".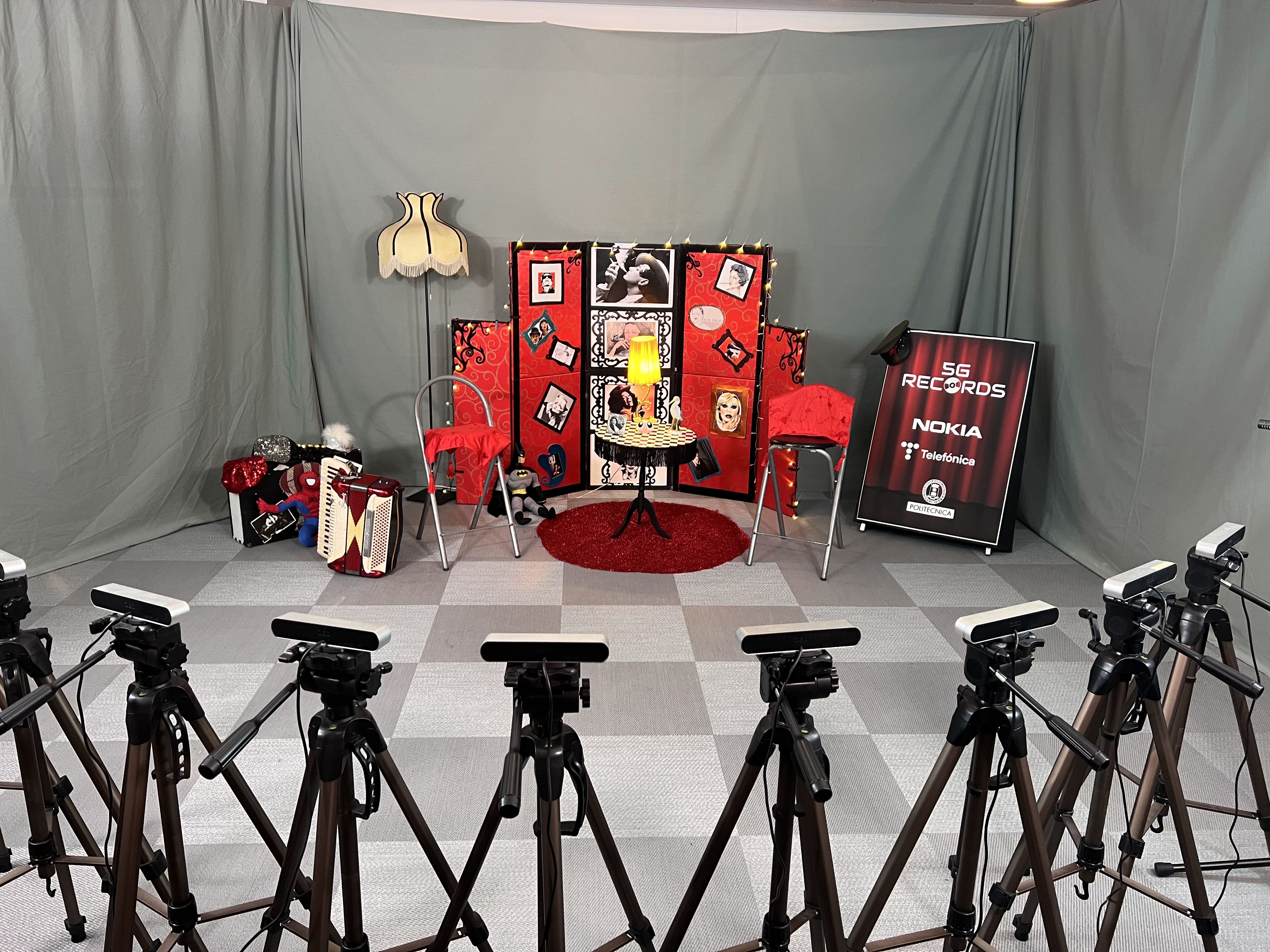 The field trial consisted of a real-time free view point video production of a live music concert with two professional artists from the Spanish singing world with the FVV-Live system from UPM over NOKIA's 5G network. The performance was captured using 9 stereo cameras connected to NOKIA millimeter-wave 5G network to the Virtual Renderers and Production Consoles which allowed two simultaneous and independent media productions. The immersive content was rendered in real time at the Multi-Access Edge Eomputing (MEC) of the 5G infraestructure and was delivered globaly to the final users through Telefónica's transport network. Multiple users were able to enjoy both productions of the concert from anywhere in the world simply using their own devices.
This demonstration highlighted the hard work that NOKIA, Telefónica and UPM have put in over the past two years. UPM has evolved and optimized their FVV-Live system to be able to operate over a 5G infraestracture. Nokia has built a compact solution of 5G network and MEC able to support a variety of processing-demanding use cases, such as live immersive production. And Telefónica has developed a SDN solution to provide end-to-end QoS to the whole pipeline, enabling connectivity for both end users and producers.

Well done, congratulations! The 5G-RECORDS project keeps moving forward: see you at the next demonstration! We can't stop! Stay tuned!